15 Under Fifteen Hall of Fame
15 Under Fifteen is an awards program recognizing locally owned small businesses with fifteen or fewer employees. The 15 Under Fifteen recognition program was established to recognize, celebrate, and reward excellence in small business, community leadership, and the entrepreneurial spirit vital to Springfield's business community.
If you would like to nominate a business, please Click Here.
2019
Dr. Lance Taylor D.M.D.
Eye Candy Boutique
Eye Candy Salon & Spa
Frisina Family Wellness
Johnson & Johnson Auto Service​​​​​​
ML Refrigeration
Prairie Wholesale Supply
Propel Doors
Quiznos
Rambach Insurance Agency
Recon Tech Springfield
The Roost
Scoop Du Jour Ice Cream and Coffee Parlor
Serious Lip Balm
​​​​​​​Wild Time Exotics
2018
Airsman-Hires Funeral Home
Apple Barn
BSafe Home Inspections of Illinois, Inc.
Cleaning General Janitorial Services, Inc.
GoWeb1
Henry's Service Center, Inc.
Hilda's Antique Mall
Legacy Theatre
Maddy's Tavern
Mosquito Joe of Springfield
Nelson Resource Center
Rotherham & Rotherham & Company
Tacology 101
The Book Rack
The Rage Hair Studio & Spa
2017
All in One On-Site Wash & Detail
Deb Sarsany Team at The Real Estate Group, Inc.
Monty's Submarines
Bailey Hardwoods & Woodworking, Inc.
Fire and Ale
Rogers HR Consulting
Best Expo, Inc.
Gypsy Dreamer, Gypsy Tribe & Gypsy Soul
Springfield Jr. Blues
Central States Fireworks, Inc.
Law Automotive, Inc.
Springfield Travel Shoppe, Ltd.
CrossFit XLT
Masco Packaging & Industrial Supply
Your Corner Office, Inc.
2016
Bramley Funeral Home
L.A. Burton & Associates
Cooper's StrEATside Bistro
Dreammaker Bath & Kitchen
Fehring Ornamental Iron Works
Hill Meadow Apartments
Jan's Dance Studio
Nature's Select Pet Store
Kraig D. Osborne, DMD
PhysioTherapy Professionals
Prairie Dental Group
Sangamon Reclaimed
South County Publications
Wiley Office Furniture
Taft Appraisal
2015
AZ-T-CA Mexican Grill
Bath Planet
Capital City Crossfit
Chatham Dental Center
Cherry Berry Springfield
Curry's Family Pharmacy
Donald Staten DMD
Farmland Solutions
Gypsy Soul
Kyle Killebrew & Company
L&M Gym & Kids
O3 Internet Consulting
Phoenix Collision
The Chiropractors at Springfield Wellness Center
Zelle Title
2014
Boondocks
Café Moxo
Cookie Factory Bakery
CopperTree Outdoor Lifestyles
D&J's Café
Habitat for Humanity ReStore
Harry's Pharmacy
Jamie's the Diamond Mine
KB Consulting
Kinner Kennels
Kulavic's Auto Body
Lauterbach Tire
Maid-Rite
The Organized Home
Springfield Running Center
2013
Andrews Landscapes
Capitol Chiropractic Health Center
Country Market, Inc.
Craig Ladage Builders, Inc.
Dick's Shoe Repair
Gorham's, Inc.
Hoogland Center for the Arts
Lee O'Keefe Insurance Agency
Life Safety Resources
Marriott Real Estate Services
Paul Tree Farms
PhysioTherapy Professionals, LLC
Robert's Seafood Market
Thirdwave Data/Comm, Inc.
Velo Mine
2012
The Barkmeier Group, Inc.
Campo Realty, Inc.
Capital Area Association of Realtors®
Central Illinois Foodbank
Creasey Construction of Illinois, Inc.
Emerson Press
Flowers by Mary Lou
Harmony Limousine & Luxury Coaches
Long Bridge Golf Course
Martin Engineering Company of Illinois
Modern Mailing & Printing Services, LLC
Perrino & Associates, PC, CPAS
Rolling Meadows Brewery
Signature Event Rental
Walton & Associates Architects, PC
2011
AppleBarn
BLH Computers
Capitol Storage
Chadito's Mexican American Grill
D. Lance Taylor, D.M.D., M.S., P.C.
Denney Jewelers
Donnie B's Comedy Club
FWAI Architects Inc.
GoWeb1
Heartland Publications Inc.
Macy Construction
Mike Carter's Westside Automotive
Nickorbobs Home Decor
R. R. Ross, D.D.S.
Springfield Autobody & Towing
2010
Benchmark Auto Sound & Security
Box & Go
Chatham Collision
Check Point Tire
Davis Cleaners
Delano Law Offices
Luker Dental Care
Ken's Appliance Service
Melissa Dowson Vorreyer / Remax
Micropower Computer
Midstate Meats
R & M Cyclery
Star Graphics and Media
Sunsup Kafe
Yanni's Gyros
2009
11 Acre Studio
Airmasters, Inc.
Cajun Lawn Care
Cummins Engineering Corporation
Fitness Together
Formea Insurance Group
Frontline Public Strategies
Global Printing
Humphrey's Market
Illinois Times
The Pizzeria and The Bakery
Premiere Audio-Visual, Inc.
The Rock Shop
Siebert and Sipes Podiatry
Springfield Trolley Tours
2008
Affordable Shred
B&R Builders
Beatty Televisual
Capitol Blueprint Inc.
Fox Audio Visual
Hot Dog Design
Incredibly Delicious
Inn at 835 / Conn's Catering
Jay Rebman, CMY
Jim Herron Ltd.
Prairie Dental Group
Pure News USA
Robertson Lawn Care Inc.
Trim
Work Space Solutions
2007
Baskin Robbins
Beggs Barber Shop
Bella Boutique
Boyd's New Generation
Capital City Speakers Bureau
ID Signs
Kitty Hawk Travel
Nation Dental Lab
Omni Communications Group
PJP Auto Enterprises
Recycled Records
Sarah Petty Photography
Spinner Plastics
The Studio on 6th
Tinsley Dry Goods
2006
Appearances Skin & Body Centre
BikeTek Inc.
Charles Electronics
China Towne
Churchill's Eurosport Inc.
The Corkscrew Wine Emporium
Cullen Communication
Draperies Unique
Dycus & Orr Insurance Agency
Jewelry Service Center
Iris & Ivy
Melotte Morse Leonatti Ltd.
Mid-America Advertising Midwest
Party Creations Inc.
Springfield Overhead Doors by Hart
2005
A&B Printing Services Inc.
Cook's Spice Rack & Chili Co.
Dellert's Paint & Wallpaper
Ed Clark Photography & Music
Goldman's Gourmet Inc.
Distinctive Designs
Max Karpman Furs
Microchip Computer Solutions
Pampered Pet Center Inc.
Rezin Insurance Group Inc.
Ryan Homes & Development
Sandler Sales
John Shafer & Associates Inc.
Trendsetters Design Inc.
The Wardrobe
2004
709 Cut Rate Package Liquors
Arizona Tile
The Boat Dock
Boy Scouts of America
Capital Square Grill
The Enrichment Group
Garrison Group
Glenn Brunk Stationers
Grady Realtors
Kennedy Kitchens
The Kids Closet
Laketown Animal Hospital
Rudin Printing
Steve Dove and Associates
United Way of Central Illinois
2003
Corso Jewelers
Cyberedge
Davis Financial Group
Flora Scape
Hip Advertising
IL Movers & Warehousemen's Assn.
Imperial Designs
Jim Staff Carpet
Periwinkles
Pittman Enterprises
Prime Panels
Terry Farmer Photography
Tjelmeland Laketown Automotive
University Of Spa & Cosmetology Arts
Windsor Homes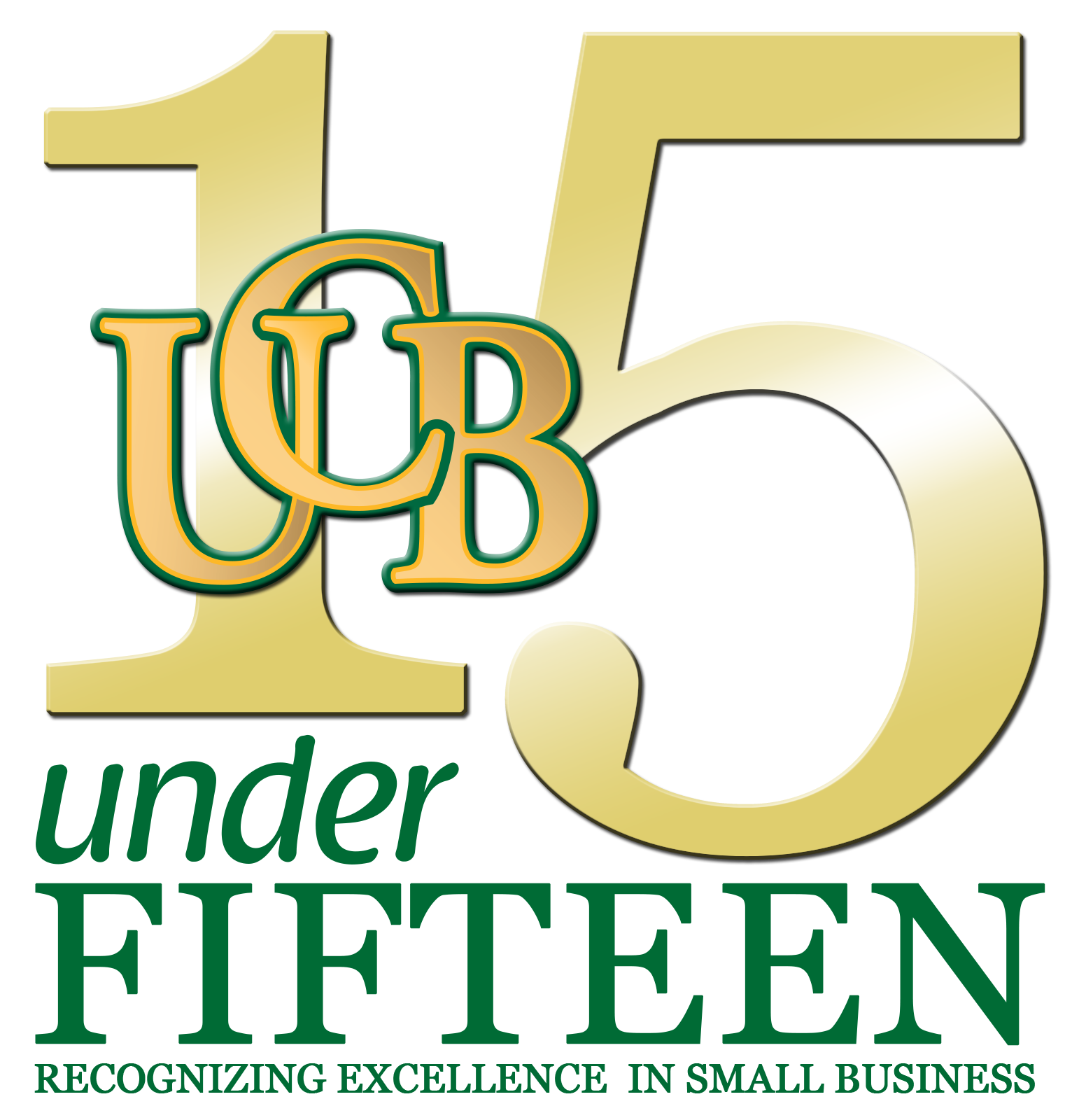 Related